WORK METHODS, QUALITY AND PROFESSIONAL ETHICS
WHY SHOULD YOU RELY ON A PROFESSIONAL TRANSLATOR?
As already mentioned, it is not enough to know one or more foreign languages well to translate: indeed, it is about transposing the content of a language into another, for all languages, as they are the reflection of an entire culture and, therefore, follow their own rules, conventions and idiomatic peculiarities (above all); in other words, all languages have their own way of describing reality.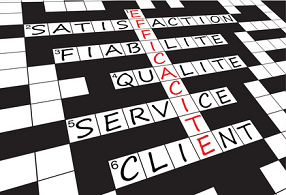 It is about producing a text that accurately reflects the contents, tone and intention of the original one in a manner that flows and that feels natural in the target language.
Furthermore, it is about adopting the style and frequently used manner to represent a specific field or context in the target language. Finally, every type of text has characteristics of its own: the marketing texts of an establishment will not be written like a scientific one and a newspaper article will not have the same stylistic peculiarities as the ones used in the user manual of a product.
For instance, think of your company's website: what would happen (from a customer viewpoint), in terms of image, if the final text did not observe such requisites or, even worst, contained typos, mistakes and obvious inappropriate use of a language. The contents of your site represent your company's business card and its future may depend on them.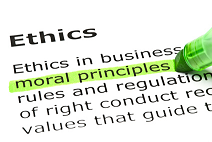 Translations therefore require excellent writing skills and, often, an excellent ability to rewrite.
For such reasons, a professional translator, except in rare cases, only translates into his native language, the language he is naturally active and competent in.
I therefore personally handle translations into Italian and, upon request, for translations from Italian into a foreign language, I rely on the expertise of my trusted colleagues who are native speakers of the target language and experts of the field required.
WORK METHOD AND QUALITY
My work method is based on at least three essential steps:
First, a rough draft that is rather coherent with the source text and without concentrating on the final outcome: it is a general process that enables me to have an overall vision of the text.
Then, correcting any errors in terms of interpretation, identifying omissions, checking the quality of the translation and editing the text whenever needed, through a thorough comparison of the source text and its translation: it is the most important part of the work during which the final product starts to take shape.
Thirdly, the most delicate phase, which consists in forgetting about the source text to devote myself solely to the translation; a phase, where all the changes needed to achieve a reliable, although flowing, text that reflects the original meaning without any deviations are made: it is the revision phase, which essentially consists in "editing" and refining.

By carefully following the current editorial guidelines, thanks to the help of computer tools, I accurately check the document for grammatical, syntactical and stylistic issues to avoid the presence of errors or typos of any kind. I also use glossaries and translation memories to ensure coherence in terms of style and terminology.
Depending on the circumstances, various revisions may be needed and the text may be proofread several times, especially when dealing with highly specialised texts. A text may also be revised by another expert translator of the field.
WHY WORK WITH ME?
I put the same effort, passion and care into every project, from the most simple one to the most complex one because I always focus on my customer's needs.
I am an extremely precise individual who is attentive to every detail; essential factors and characteristics for this field and which enable me to generate high quality, reliable and natural sounding texts in the target language.
I have excellent internet research skills that enable me to find dictionaries, glossaries, reference materials and similar texts; precious work tools in addition to normal paper dictionaries.
My work revolves around four essential foundations: the quality of the translation, a trustworthy and clear relationship with the customer, communication during the various phases of the project and timely deliveries.
By using my services, you can be sure your text will never sound like a "translation:" I guarantee a quality product that reflects the culture of the recipient while preserving, as much as possible, all the existing linguistic-cultural differences with respect to the source text.
PROFESSIONAL UPDATES
In order to maintain a highly qualitative level as far as my texts are concerned, I continuously keep myself updated through specialised translation courses, seminars, conventions and workshops, but also on the computer tools available, on my fields of expertise and on all the aspects that revolve around this profession because I strongly believe in training and continuous personal and professional improvement.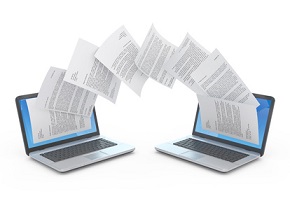 CONFIDENTIALITY
The information contained in the documents I will translate will be treated in full respect of the confidentiality laws on personal and company data. This for all materials provided by the customer.
In my Proz profile, under the "Portfolio" section, you can see some examples of the translations I have made: http://www.proz.com/translator/1203337.